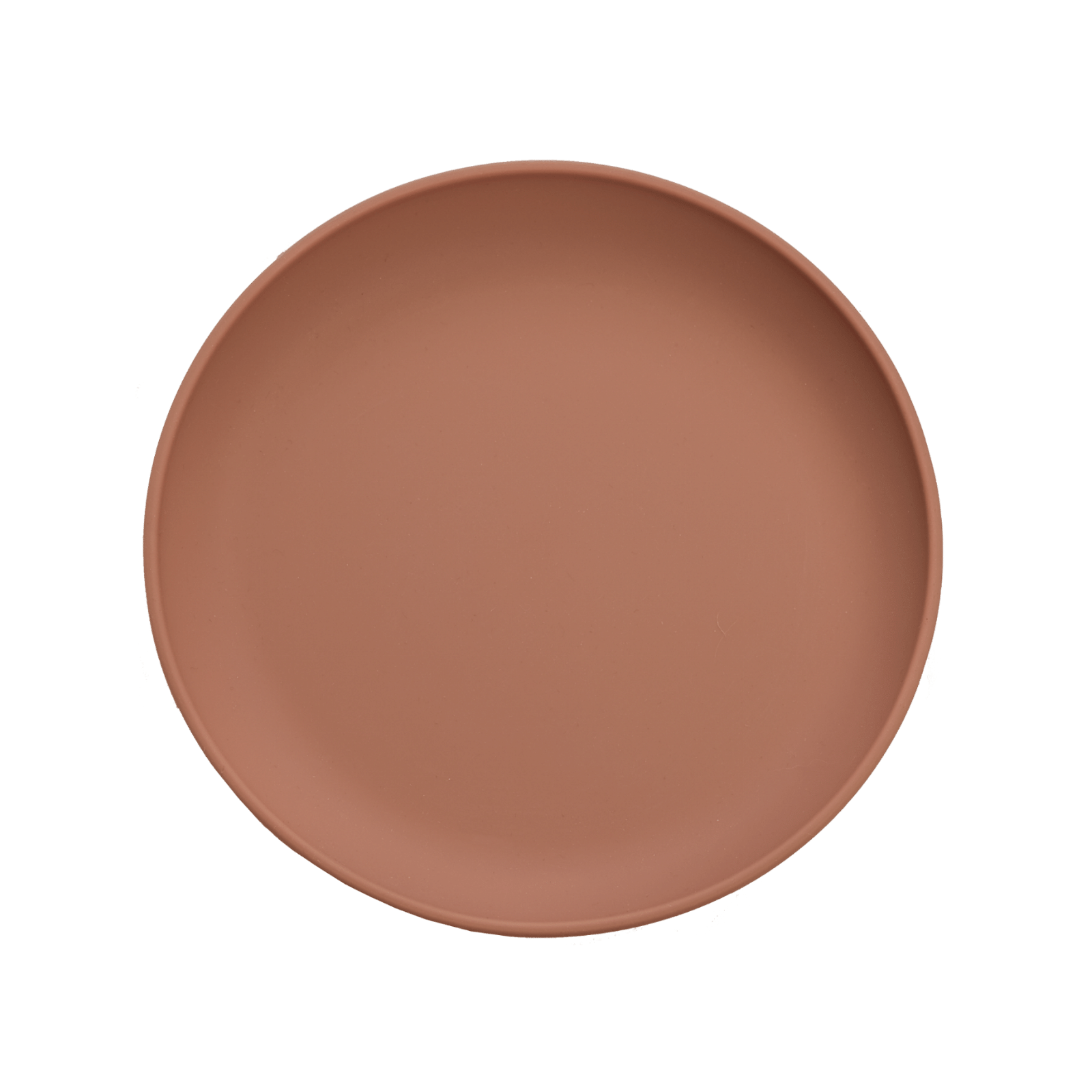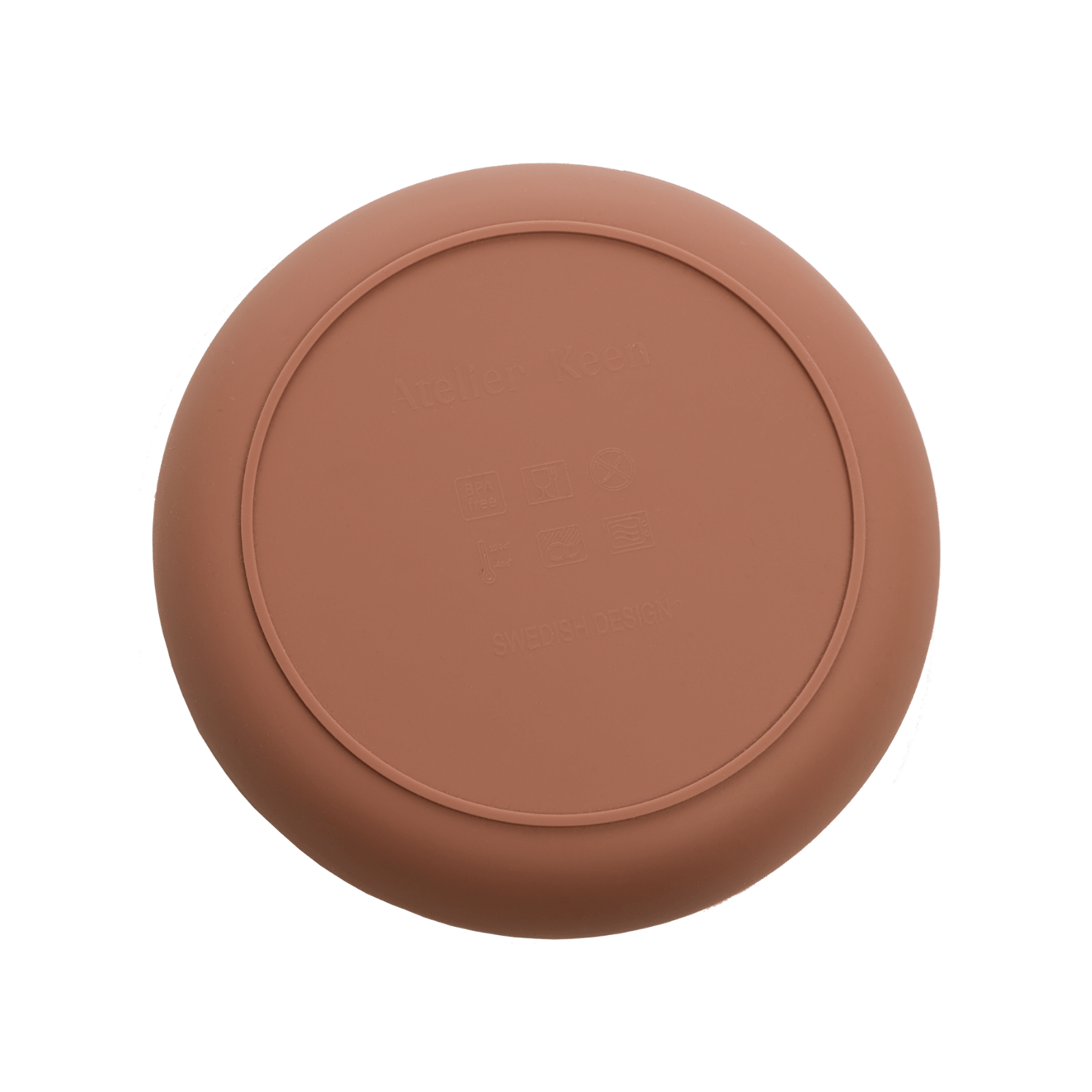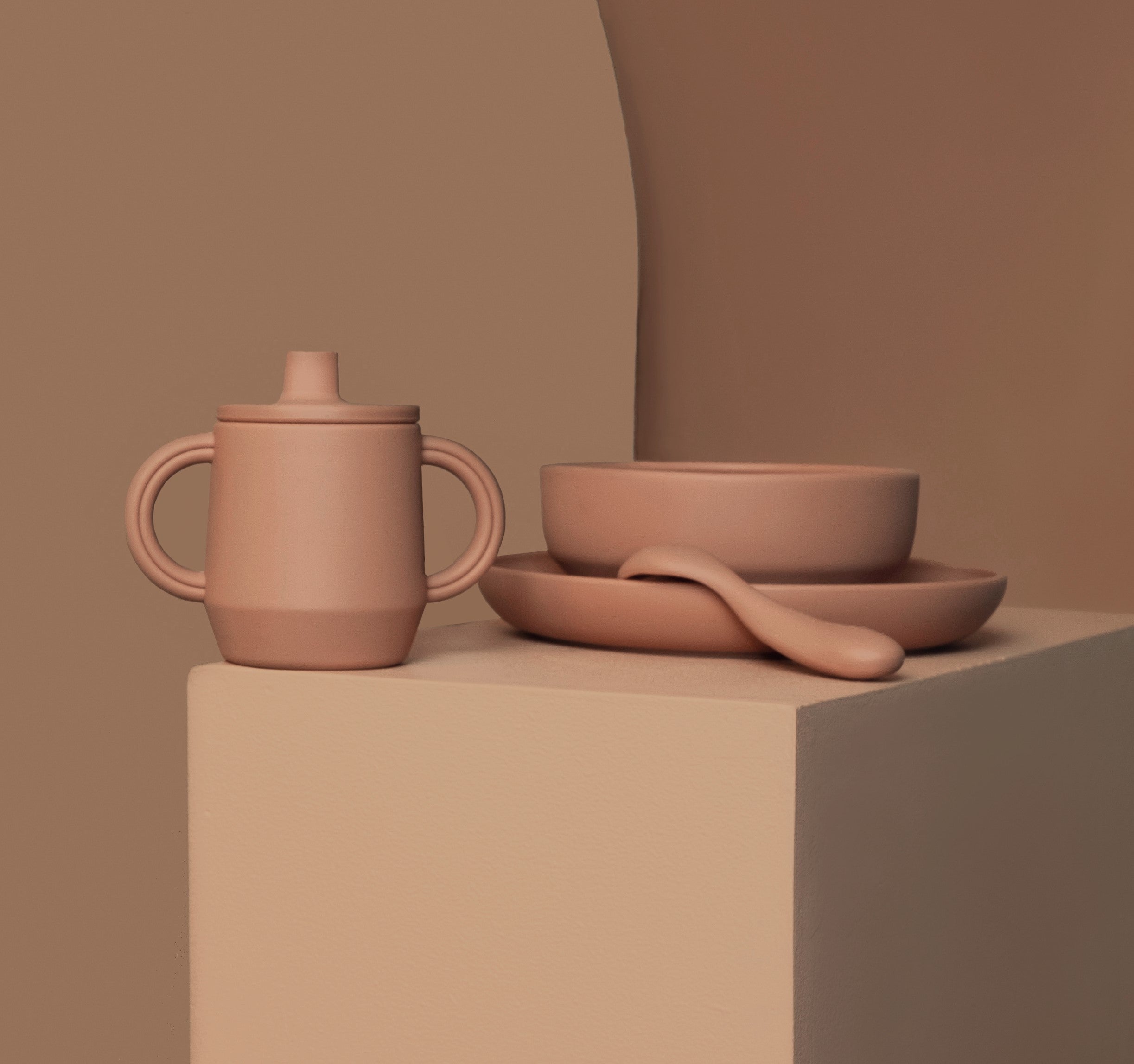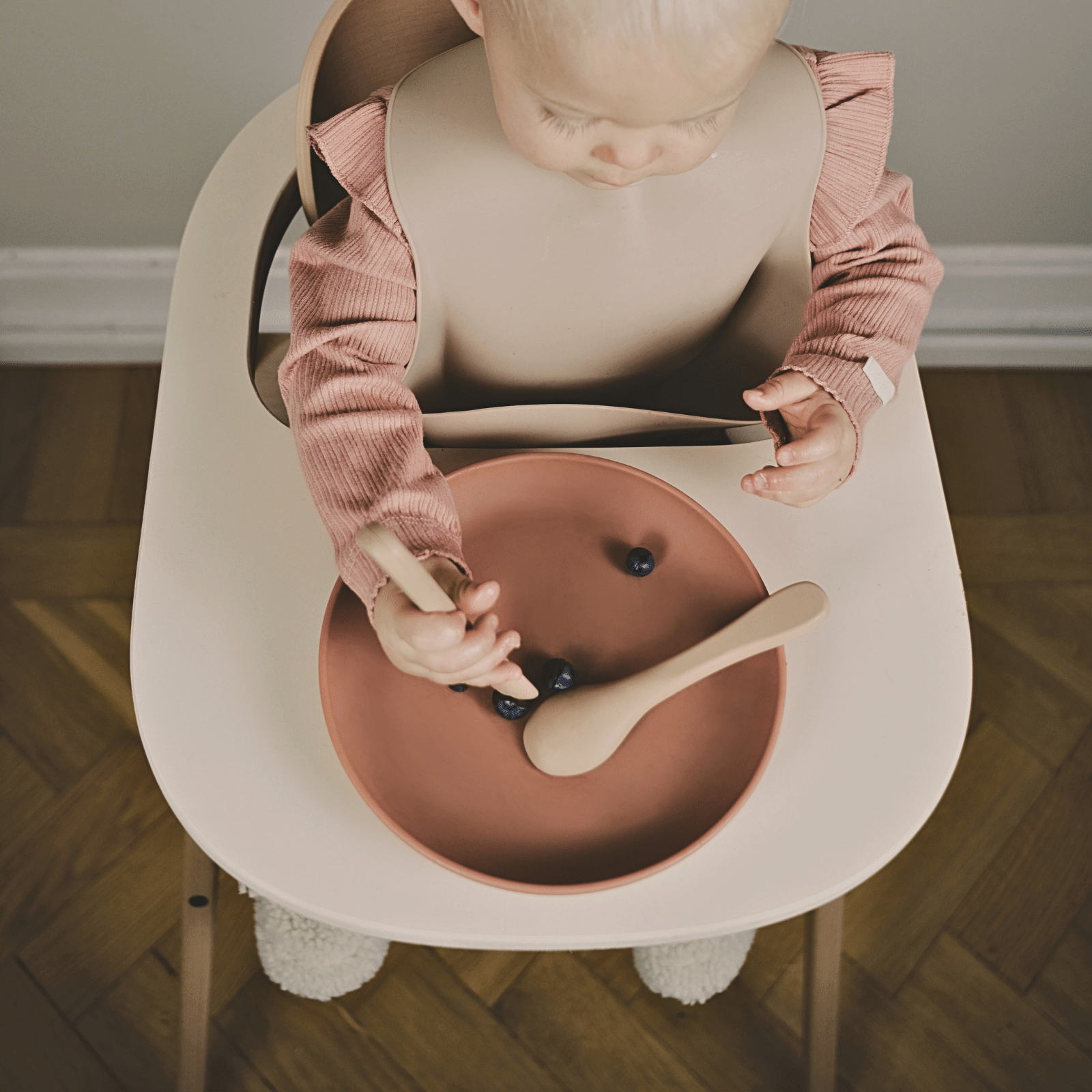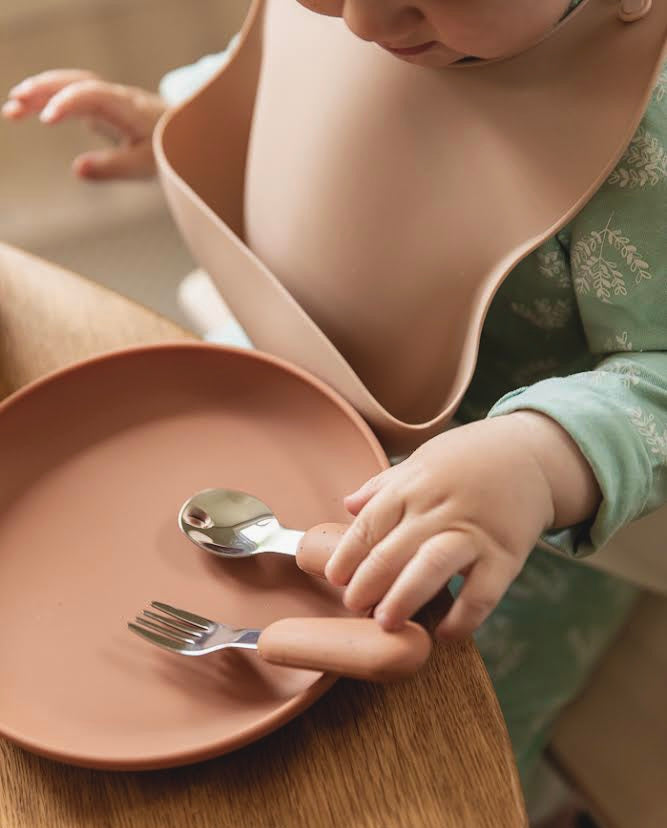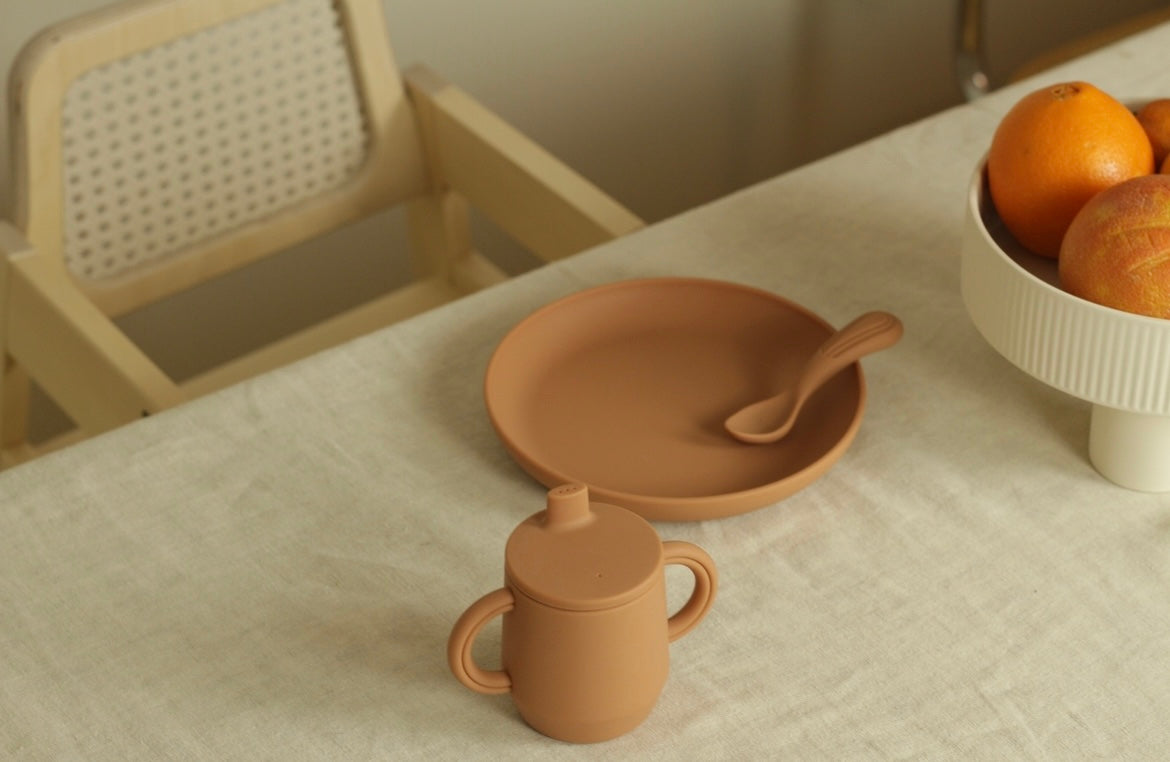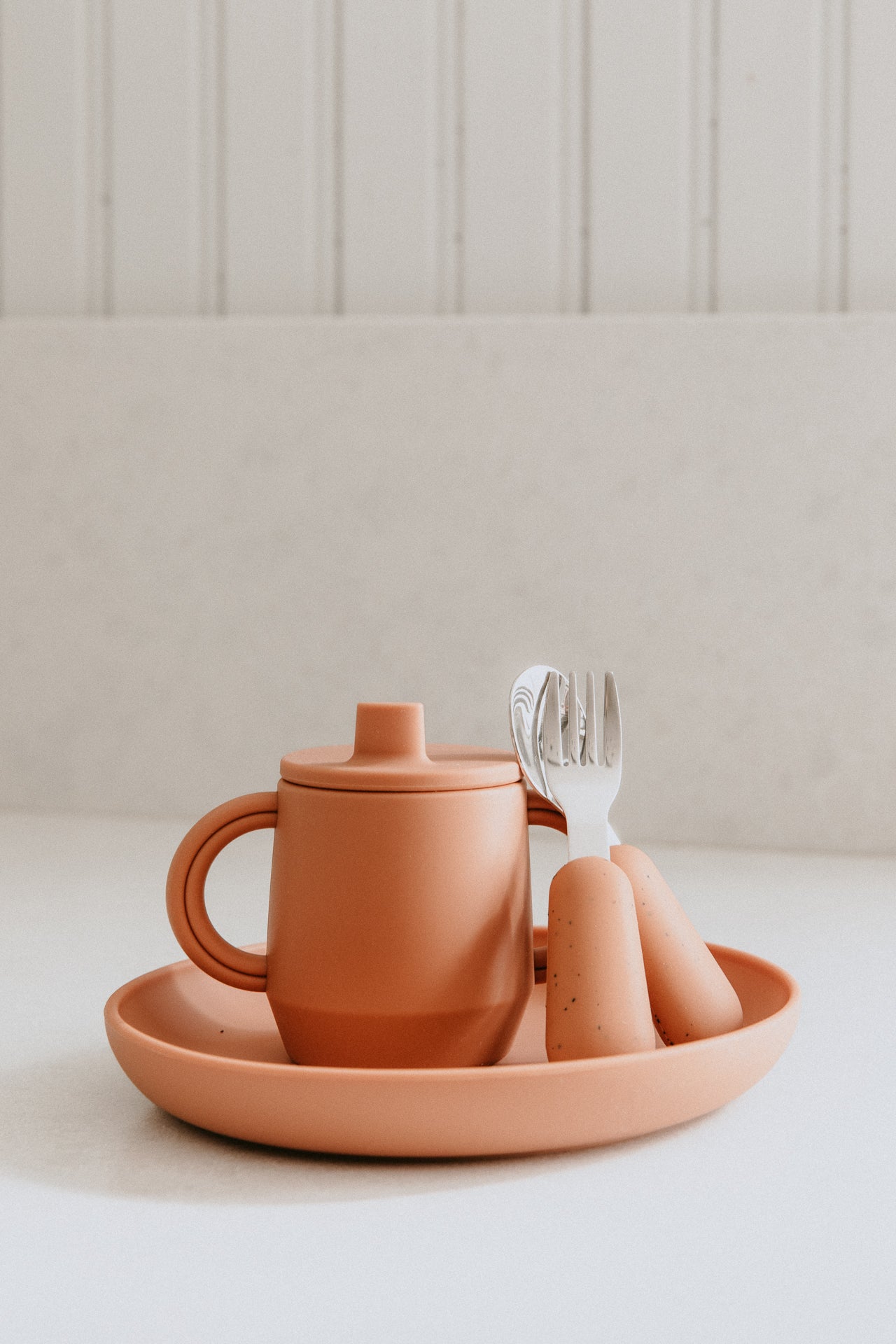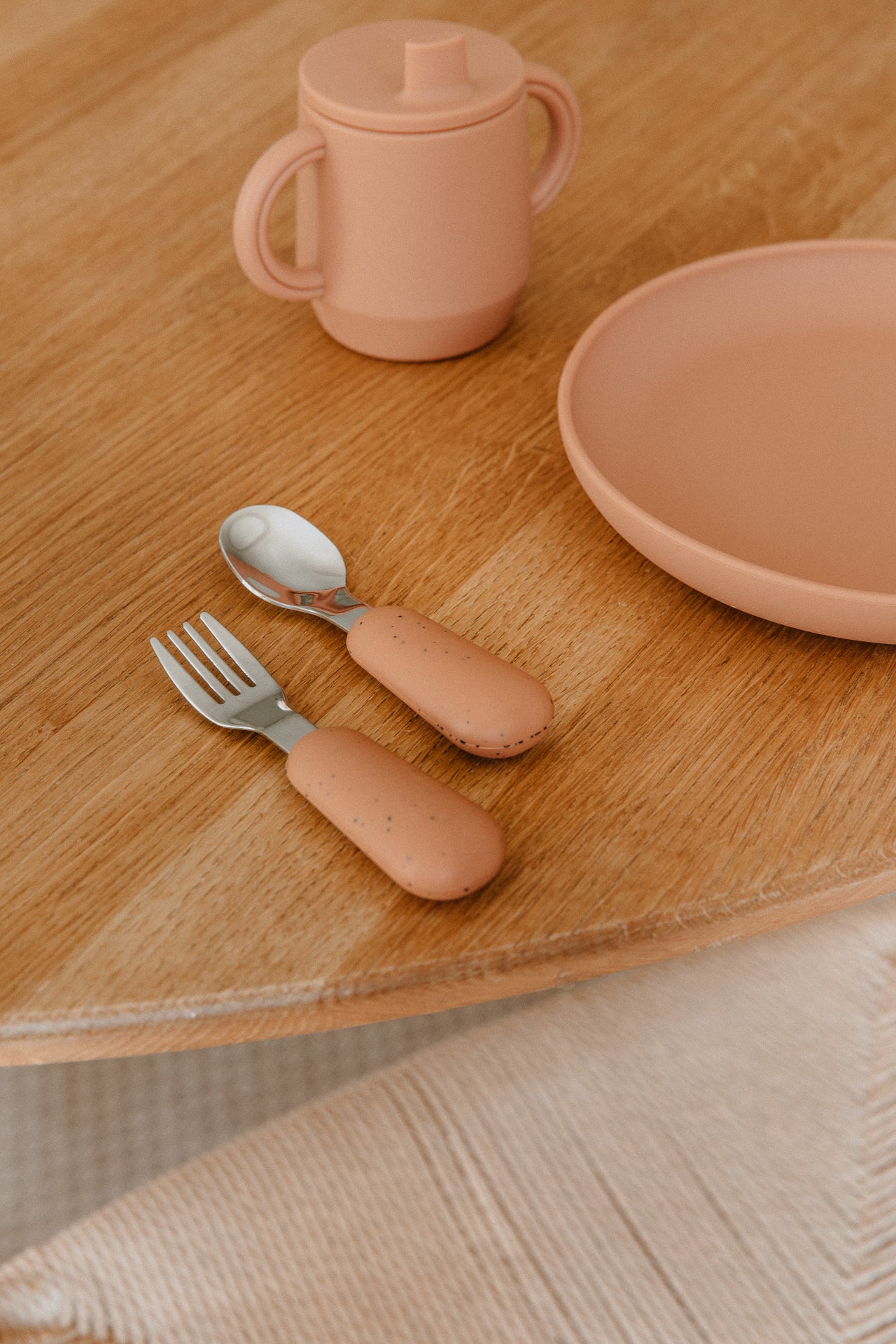 Description
Features
Specifications
Care & Safety
Plate Cinnamon
Since we love beautiful dinnerware and understand the risks of giving an expensive porcelain plate to toddlers, we've created a child-friendly version that's practical and ideal for everyday use. They won't break if dropped, so you can use and love them for years to come!
Perfect for older children who have more control and don't need a plate with suction. Best of all, the bottom has a reinforced base and an anti-slip function so it won't slide around.

Plus, its curved edges and sturdiness mean it won't bend when full of food, and your little one can easily carry their plate to the table without spilling or dropping their food. It's the perfect option for children transitioning to "grown-up" tableware! It's also ideal that it's not sectioned off, which is excellent for working towards mixing foods.
• Recommended age: 6 months +
• BPA free
• Non-toxic and hypoallergenic
• Unbreakable
• Raised edge
• Dishwasher and microwave safe
• Looks like "grown-up" tableware

• Dimensions: 18 x 2,5 cm
• Material: Food grade silicone
• Meets the EU requirements EN 14372
• Designed in Sweden
• May be 100% recycled at select locations and is considered non-hazardous waste.
• Suitable for children from 6 months +
• To be used under adult supervision.
• Discard at the first sign of damage.
• Wash thoroughly before first use.
• Sterilize by boiling 15 min
• Dishwasher safe (top rack).
• Please see our Care & Safety page for more detailed info.

We've made this product
Chemical-Free
Free of BPA, PVC, phthalates, lead, cadmium and other hormone-disrupting chemicals.
Durability
When you buy our high-quality silicone products, you can be confident that they will hold the test of time and the cost per use will justify the investment. They will not warp, break, crack or get chipped compared to other materials, giving silicone products a long lifespan and making them more sustainable. This durability together with our idea of gender-neutral colours makes our tableware perfect for handing down to your next child or to the next generation or for upcycling.
Not All Good Things Must Come to an End
When properly cared for, your Atelier Keen products will last for years but they´re also great to upcycle! By prolonging the lifetime and usage of each product, you'll lower its environmental impact significantly. It´s always better to keep them in use and give them a second life! Here´s an idea! How about stocking your toddler's play kitchen with a set of outgrown tableware for their imaginative play. They can pretend having a coffee shop and having tea parties serving they're very important guests (stuffed animals). Remember, they're even dishwasher safe, in case your kid happens to eat a real snack off them, too.
Majblomman
Alongside our passion for design, we are also committed to helping underprivileged and disadvantaged families and children. A generous part of our profit will be donated to the Swedish organisation Majblomman and their important work.